In Memory of Dr. Douglas Seidner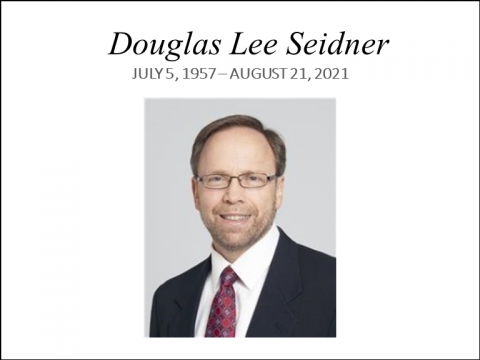 The LIFT-ECHO community mourns the passing of our dear friend and colleague, Douglas Seidner.
Doug, to his many friends, was an internationally renowned expert in intestinal failure and nutritional support, patient, thoughtful, deliberate and always generous of his time, his deep intellect and his compassion.
The intestinal failure community has lost a giant leader and a passionate educator. 
Ralph Emerson was quoted at Dr. Seidner's memorial service:
"To laugh often and much; to win the respect of intelligent people, and the affection of children; to earn the appreciation of honest critics, and endure the betrayal of false friends; to appreciate the beauty, to find the best in others; to leave the world a bit better whether by a healthy child, a garden path, or a redeemed social condition; to know that even one life has breathed easier because you lived. This is to have succeeded."
Dr. Douglas Seidner succeeded!
To read more about the many accomplishments and contributions of Dr. Seidner, visit the Medical Advisory Board section of our website.